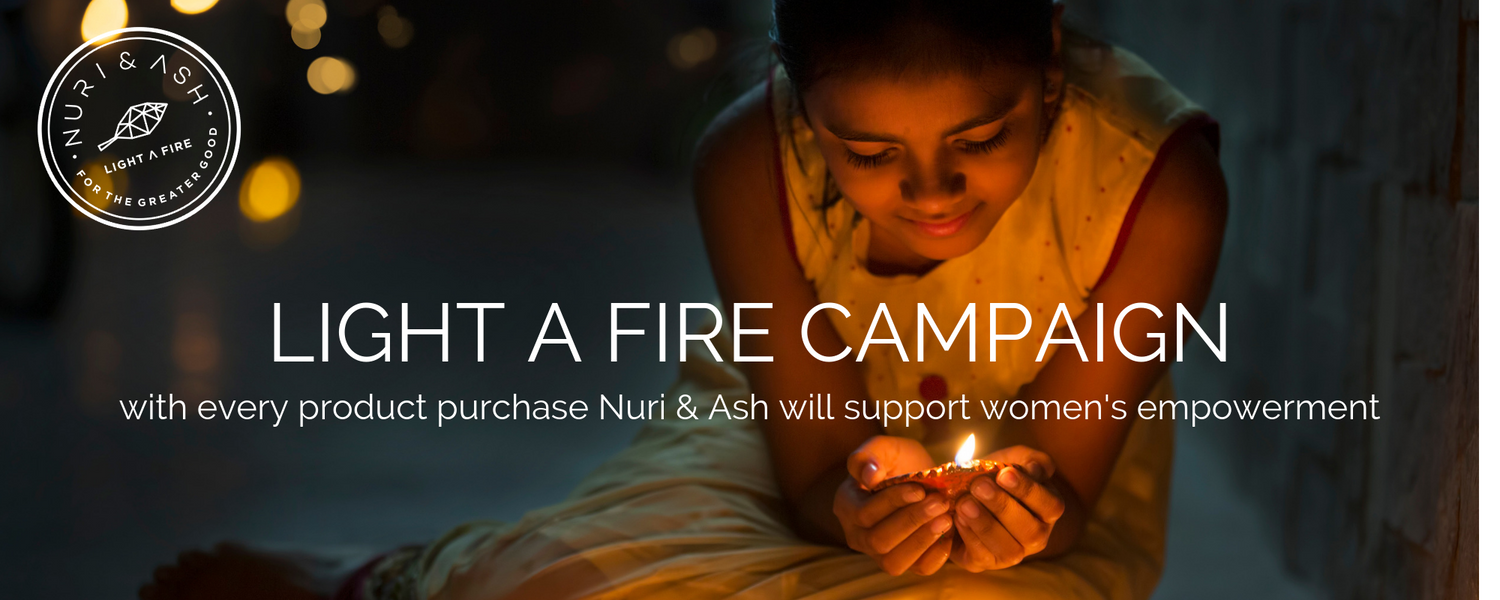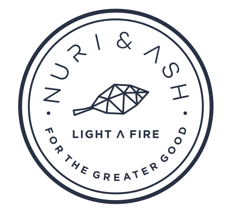 Light a Fire
To further our mission to light a fire for good in the world, every purchase gives back to charitable causes that empower women and children.
What we give
Jewelry with a conscience.
At
Nuri & Ash
, we believe in leveraging sustainable style to do good. All of our jewelry is made with lab-grown diamonds, which have far less of a negative environmental impact, and we believe our legacy can and should extend beyond pretty, sparkly things. That's why every
Nuri & Ash
product purchased gives back to charitable causes that empower women and children.
Sustainability and lasting impact.
Forged in fire, 
Nuri & Ash
 lab-grown diamonds go beyond conflict-free for the ultimate in eco-friendly jewelry. The traditional jewelry business can have an ugly underside, from exploiting child labor to negatively affecting the environment. That's why all our jewelry uses lab-grown diamonds, a clean solution to many of the industry's problems. They're real diamonds, physically and chemically identical to the mined version – just without any of the ickiness of not knowing if your gorgeous new jewelry supported dirty practices.
Light a fire to do good in the world.
Everyday luxury isn't just about creating beautiful jewelry; it's about fostering a more beautiful world. Since day one, we've been driven by a social mission to do good. Whether you're purchasing

Nuri & Ash

to treat yourself or give as a gift, you can feel good knowing you're helping us give back. Every piece sold helps provide education, environment, microfinance and government services to people in need. Learn more about our charity partners.
Featured Charity Partner - CARE.org
Nuri & Ash has joined CARE to light a fire and empower women and children. Women and girls make up the majority of the 1.4 billion people living in extreme poverty. CARE is committed to ending poverty — by attacking its root causes, not only its consequences. In practice, this means that we can't just build a school — we must ensure girls' rights to education. It means not only providing HIV and reproductive health information, counseling and testing, but also fighting for every individual's right to be free from abuse or violence. CARE is committed to uncovering and transforming the political, social and economic relationships at the heart of poverty — our work to improve the health and well-being of women and girls is critical to that fight. It doesn't take much to make a difference. $17 can fund one day of technical business training for 100 girls. $58 can fund a scholarship for one girl to attend a year of secondary school. $690 can fund a micro-grant allowing a woman entrepreneur to start a small business.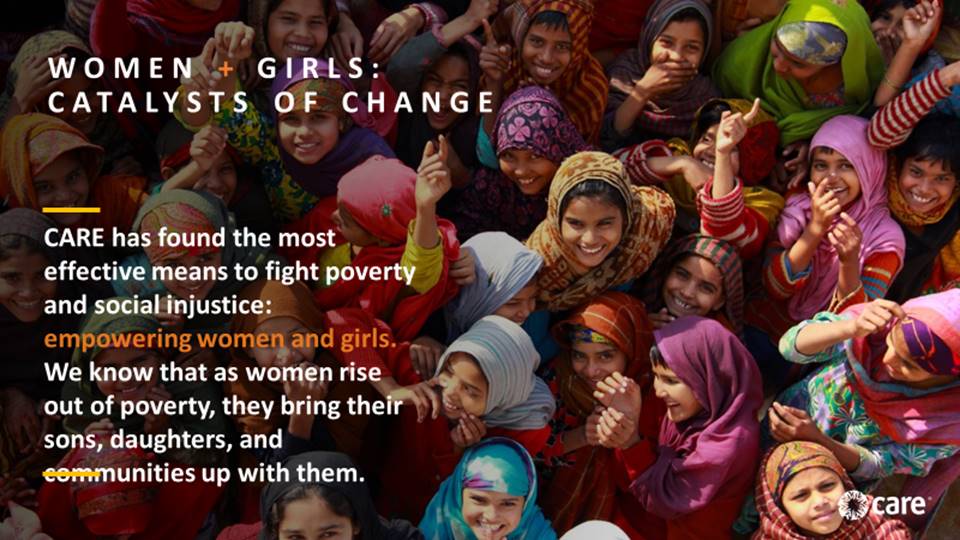 Humanitarian and Emergency
Disaster preparation, Emergency response, Protected crisis response, Gender in emergencies, Food and shelter
food and nutrition
Water, Child nutrition, Hunger and famine, Agriculture, Climate Change
maternal and child health
Children's health, Violence against women, Maternal health, Family Planning
Economic
Girls' education, Youth empowerment, Microfinance